I was invited to break the fast with a Syrian friend. In Frankfurt I realize what radius is possible when you're stuck here at the end of the world. Frankfurt and Cologne are easily doable for friendships, everything that is further away must be old friendships where the frequency no longer plays a role. We haven't seen each other since the pandemic, but her life is going well, she now works in a big German bank now.
I used the morning to visit all the shops that aren't in Trier. I bought a bag, t-shirts, swiss chocolate, massage oil and a jacket. A little off I bought my first garden gnome, now I'm really German.
Easter Sunday I walked a longer distance along the Main. In the city I got a city tour and learned about Maria Sibylla Merian who was a 17th century naturalist and scientific illustrator. Unusually for that time, she traveled to Suriname with her daughter to draw plants there.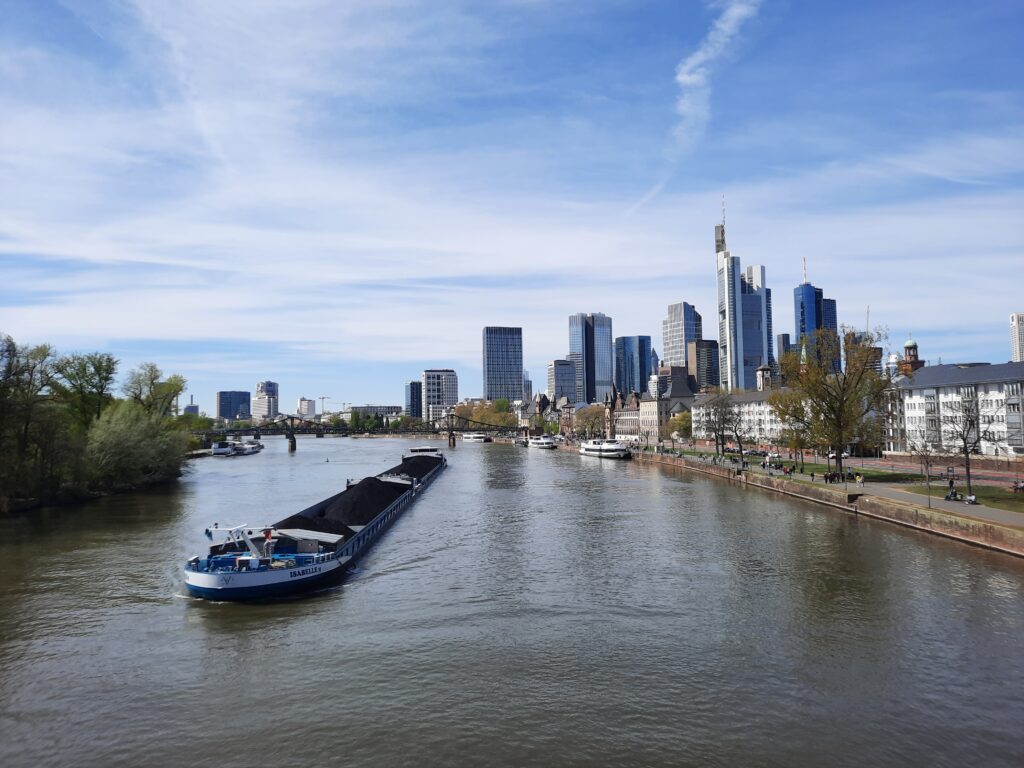 We passed a place called Nice. The Nice owes its name to its mild microclimate, which is due to its southern exposure, sheltered from the wind, the favorable sunshine and the heat storage of the river. As a result, numerous plants of the Mediterranean flora thrive here, palms for example.
I also spent some time learning Italian and reading on the internet.. Catatonique shared a lovely text about getting older. It struck me when someone said he wouldn't look for any platform other than Twitter anymore, that I'm less interested in beginnings, especially not all the time. It used to be different. I used to be basically made up of beginnings.
At home on the balcony there are now blackbirds and pigeons, recently also a crow, which still shyly turns away when I sit on it. I'm curious if it will get used to me. Avoiding eye contact seems important to me, for now. The birds usually come in the morning, just after sunrise. The wild bees have accepted the insect hotel well.