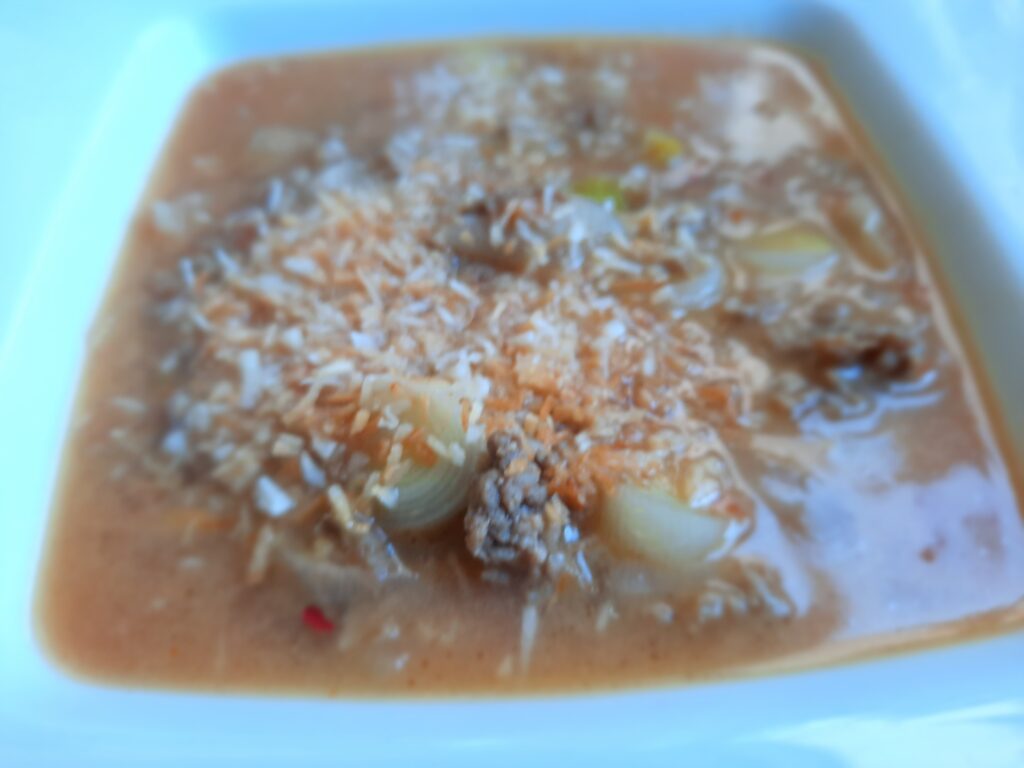 So today I cooked something new: Orange coconut soup. You find the recipe below. As always, I didn't stick to the quantities given very strictly, but rather cooked according to feeling.
Orange coconut soup with mince
2 tbsp oil
1 onion
400g leek
150g tomato puree
600g mince
0.75ml vegetable stock
3 tbsp coconut flakes
200ml orange juice
3 tbsp of tomato paste
salt and pepper
Fry the onions in oil and add the mince and season with salt and pepper. Add the leek and cook until cooked. Add coconut milk, tomatoes and tomato paste and cook a little more. Roast the coconut flakes in the pan and add.