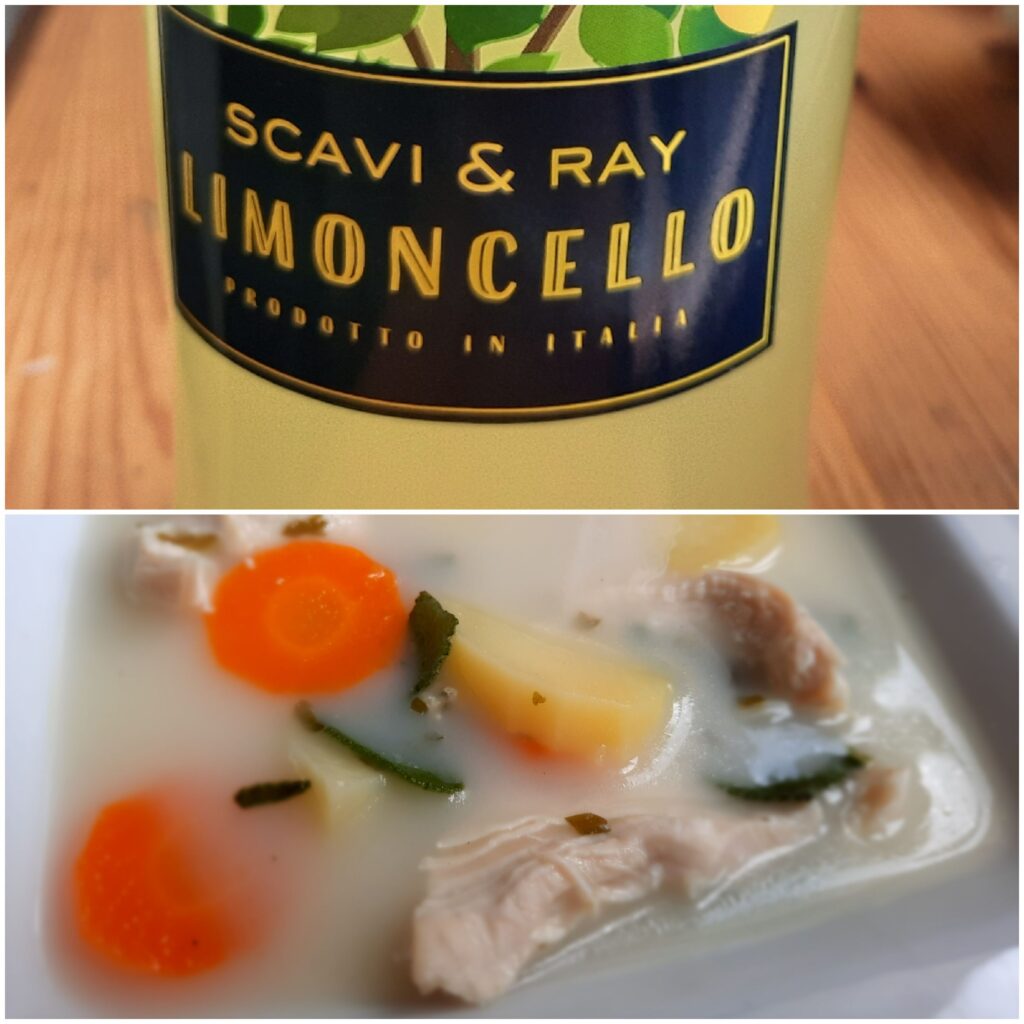 My stomach is feeling a little better and so I cooked normally again today. This recipe is made with alcohol and therefore is not for Muslim friends, but I think you can replace the liqueur with lemon juice if necessary. The result was very tasty. What you need:
Chicken breast (or chicken thighs)
Soup vegetables
Salted water
Carrots
Potatoes
Olive oil
Cream
Fresh sage
Salt and pepper
Limoncello
Cook the chicken breast with the soup vegetables in salted water. When the chicken is done, remove the chicken and vegetables from the water. Chop the potatoes and carrots and add them to the broth. Chop the sage and fry in a pan with olive oil. When the vegetables are cooked, add the cream, limoncello, chicken and sage. Spice to taste with salt and pepper.